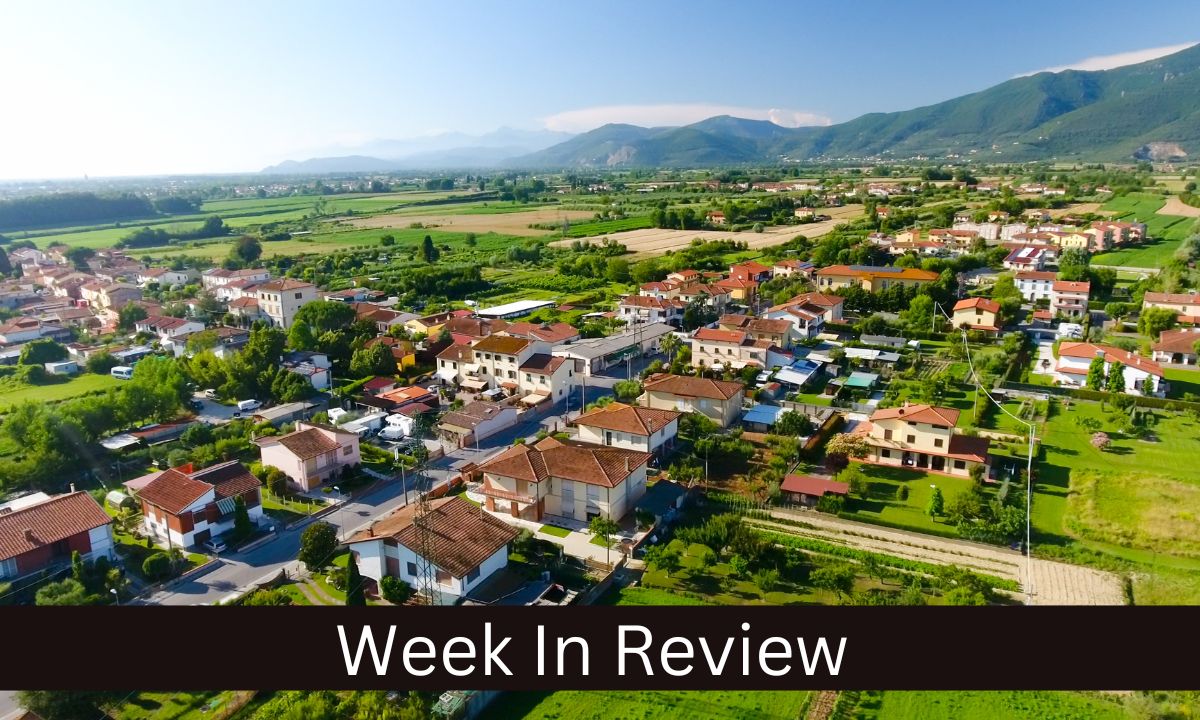 Last week's economic reporting included readings on the Fed's interest rate decision, S&P Case-Shiller's Home Price Indices, sales of new homes, and pending home sales. Weekly readings on mortgage rates and jobless claims were also released.
The Federal Reserve raised its target interest rate range to 5.25 to 5.50 percent; this announcement signaled that rates for home loans and unsecured credit would also rise.
S&P Case-Shiller Reports Slower Home Price Growth in May
Average U.S. home prices fell in May according to the S&P Case-Shiller 20-City Home Price Index. Home prices were -1.70 percent lower as compared to an expected dip of -1.90 percent and April's reading of -1.70 percent. The top three cities reporting the highest pace of year-over-year home price growth were Chicago, Illinois with home price growth of 4.60 percent; Cleveland Ohio, where home prices grew by 3.90 percent, and New York City, where home prices rose by 3.50 percent.
Sales of previously owned homes fell due to high demand and slim supplies of homes for sale. Homeowners stayed on the sidelines while waiting for lower mortgage rates, but prospective buyers didn't seem discouraged by rising rates, which recently approached 7 percent.
Craig J. Lazzara, managing director at S&P Case-Shiller Indices, said that the rally in U.S. home prices continued in May.
New home sales fell to a seasonally adjusted annual pace of 697,000 sales in June. Analysts estimated a pace of 725,000 sales and May's reading showed a pace of 715,000 new home sales. Higher home prices in popular metro areas and rising mortgage rates created affordability challenges for first-time and moderate-income home buyers.
In related news, the FHFA Home Price Index reported that home price growth for homes owned and sold by Fannie Mae and Freddie Mac rose by 0.70 percent in May and was unchanged from April's pace of home price growth. The FHFA reported year-over-year home price growth of 2.80 percent.
Mortgage Rates Rise as Jobless Claims Fall
Freddie Mac reported higher mortgage rates for the fourth consecutive week as the average rate for 30-year fixed-rate mortgages rose by three basis points to 6.81 percent. The average rate for 15-year fixed-rate mortgages was five basis points higher at 6.11 percent.
First-time jobless claims fell to 221,000 claims as compared to the previous week's reading of 228,000 claims filed.
What's Ahead
This week's scheduled economic reporting includes readings on construction spending, public and private-sector payrolls, and the national unemployment rate. Weekly readings on mortgage rates and first-time jobless claims will also be released.